Success Story: Michael's Hair Regrowth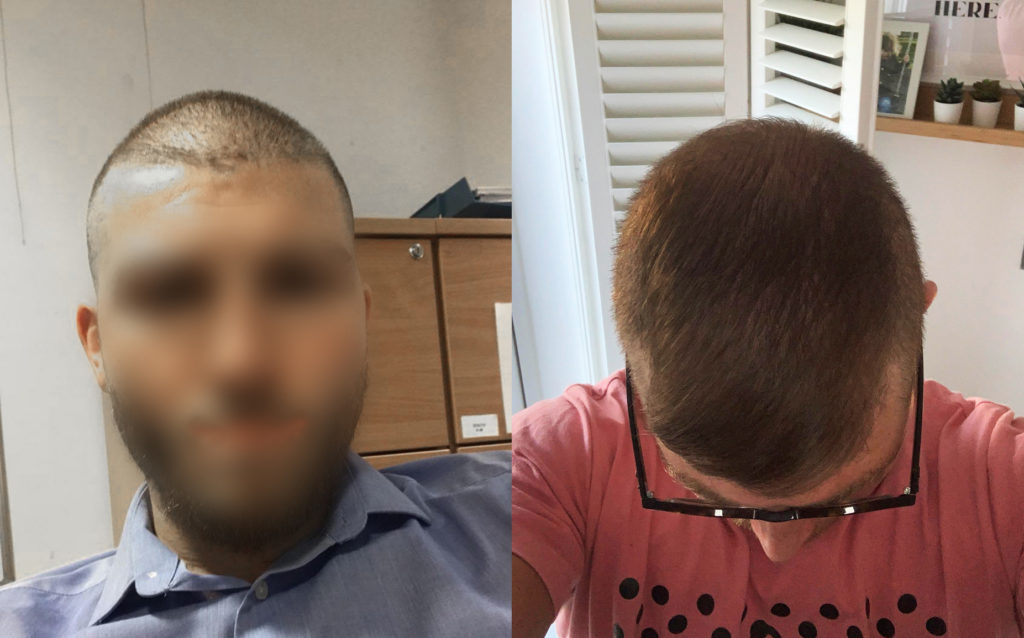 Michael's hair began to thin in his mid-twenties
Found himself very conscious of his looks
Previous medication had caused scalp irritation
Manual's Finasteride is showing incredible results
"It Made Me Feel Quite Down"
Michael started to lose his hair when he was in his twenties. With the sides receding first, he soon began to start thinning on the top, too. But, at such an age, his hair loss brought other issues along with it. A loss of confidence, an increased consciousness of his looks, and a lowered mood.
He tried Minoxidil, a topical medication that encourages the flow of blood to the scalp, giving the hair follicles the nutrients and oxygen they need to stay healthy. It works without a hitch for the majority of men, but unfortunately Michael experienced an itchy scalp.
"Hair is just really important to a lot of men. It impacts the confidence you have about yourself and the way you look."
Looking for Alternatives
Michael was determined to keep the hair he had, and to grow some back if possible. With this in mind, he continued to search for alternative treatment options.
At this point, Michael noticed an ad on social media. It pointed him in the direction of Manual, where he found lots of useful info. He found out what was causing his male pattern baldness (MPB) credibly and clearly. And he finally saw a solution to his hair loss – one that he could understand and that he could cancel easily if it didn't go to plan. It encouraged him to own his experience, and do something about it.
At Manual, after learning of Michael's experience with Minoxidil, we suggested Finasteride. This is a medicine taken daily as a pill, which targets the production of dihydrotestosterone (DHT), the hormone responsible for male pattern baldness. DHT damages male hair follicles, but by blocking the production of this hormone, Finasteride keeps them in good health – without the skin irritation he was unlucky to experience when using Minoxidil.
"A tablet once a day that I can forget about was just perfect and so easy to keep going."
Six Months Later…
Michael has now been on Finasteride treatment for six months. Effective in stopping MPB in over 90% of men, the drug doesn't only halt hair loss, but it also encourages regrowth. In a recent study, 87% of men experienced hair regrowth – and so did Michael.
"So far, my experience has been great, no side effects and my hair looks and feels thicker and I feel much more confident and happier."
Every Man is Different
By the age of 35, two thirds of men will experience some degree of hair loss. For lots of men, MPB can strike even younger – and, in many cases, it is not just your hair that is affected. It's also really common for your confidence, your self-esteem, and your mood to take a knock.
Luckily, you don't need to sit back and let it happen. Just like Michael, you can take a stand against hair loss. With various clinically-proven, safe, and highly-effective treatments available, there's a great chance that one – or a combination of treatments – will work for you.
Each man's body works differently. Minoxidil wasn't quite right for Michael, but Manual offered him Finasteride – and this successful treatment gave him back his confidence.
BEFORE & AFTER
"When you talk about your worries, you encourage others to do the same."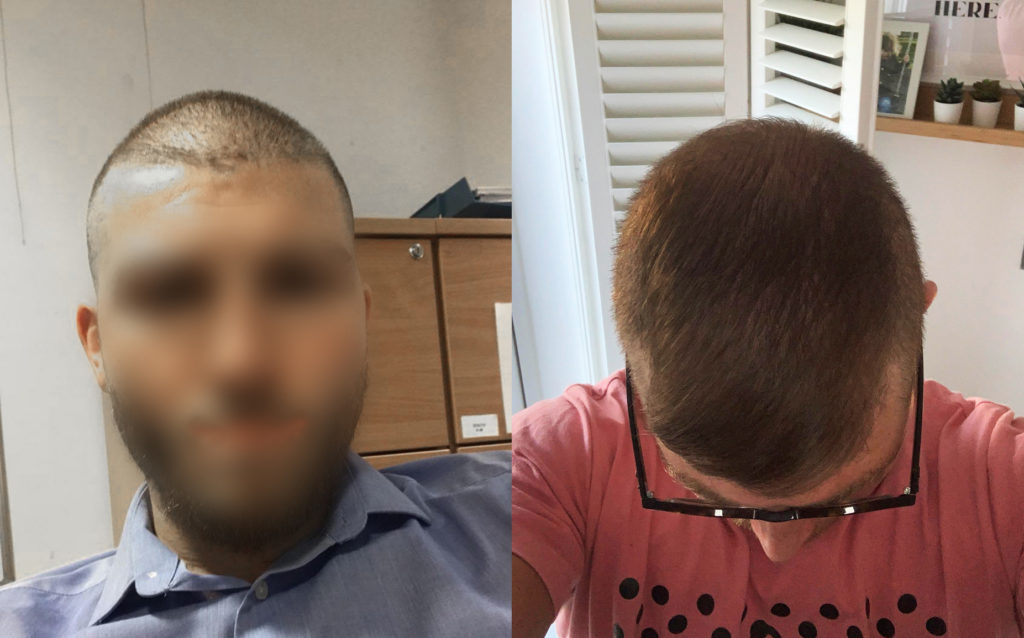 A huge thank you to Michael for sharing his regrowth story with us. We're all wishing you a happy future with a full head of hair!